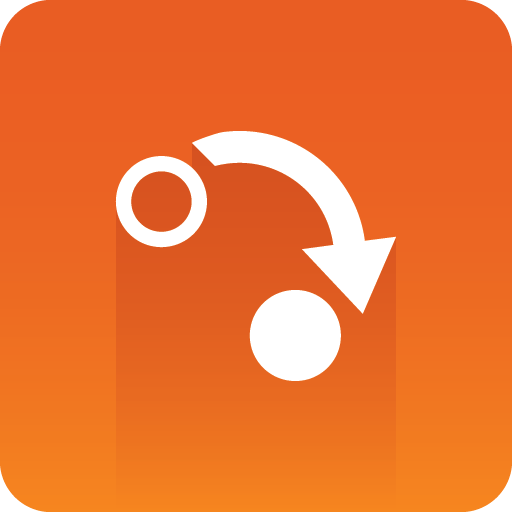 Gateway Administrator Guide
Version 5.4 | Published March 22, 2022 ©
User Interface
This section describes the user interface for the Gateway Controller Client. The client is a configuration and status information tool that enables the user to configure and monitor the traffic on the Gateway server.
User Interface Overview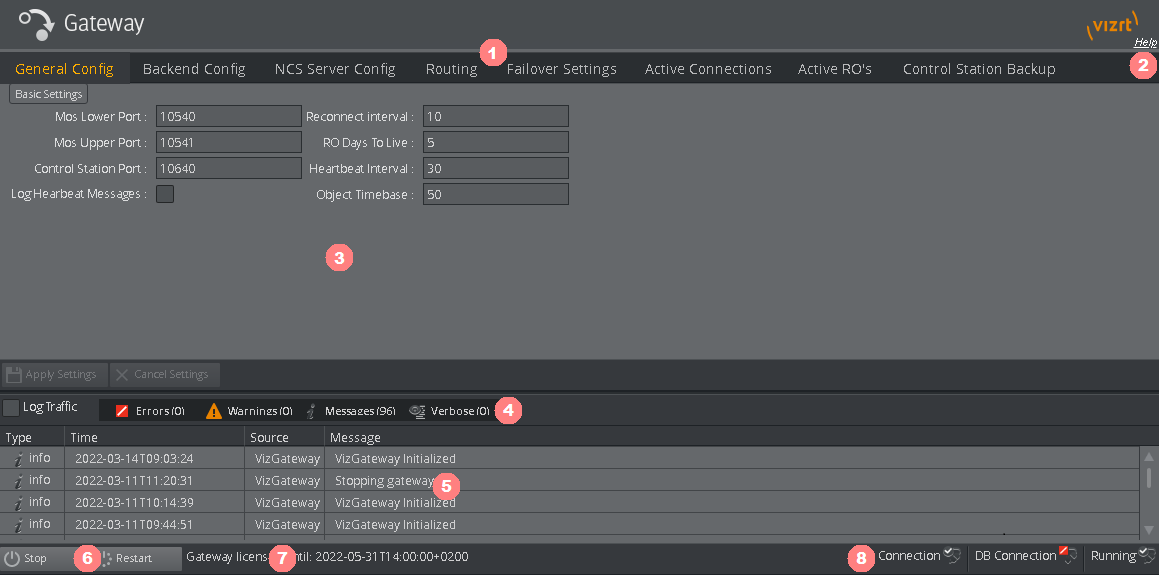 (1): Top menu containing the active configuration tabs. See Tabs.

(2): Click Help to access the Gateway Administrator Guide.

(3): Main configuration window. The content that appears here depends on which configuration tab is selected.

(4): Click to show specific message types in the Message area (5).

(5): Log message window. See Log Message Window.

(6): Start, Stop and Restart buttons. See Start, Stop and Restart Gateway Buttons.

(7): Gateway license status.

(8): Status indicators. See Status Indicators.
This section contains the following topics: