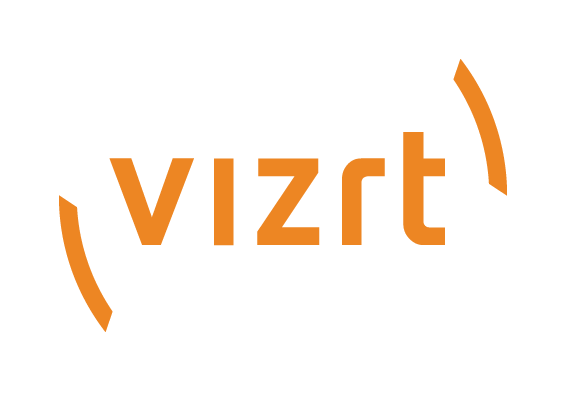 Viz Mosart User Guide
Version 5.0 | Published June 21, 2022 ©
Timing Display
The Timing Display provides timing information for the studio control room and studio floor. The timing display is synchronized with the current rundown in Viz Mosart and can be configured to display details only relevant to the user.
You can run as many customized Timing Display applications as required. For example, the Timing Display can be running on the studio floor and be connected to the in house intercom system to provide an audible count to the presenter's earpiece. An additional Timing Display can be running in the control room with a monitor speaker for counting down packages, so the producer is updated on the current production.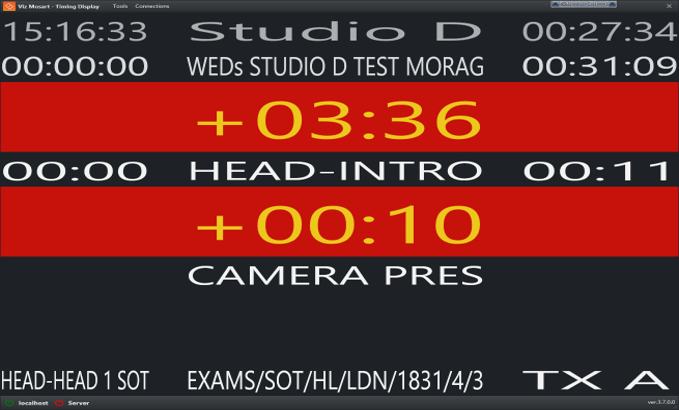 Customizing the Timing Display
The Timing Display can be modified to suit your specific studio requirements and workflows.
Grid lines
Enabling grid lines, makes it easier to add/remove Timing Display panels.
To Enable grid lines
Right-click anywhere in the window and select Show Gridlines And Panel Names.
Information about the individual sections are presented in the Timing Display.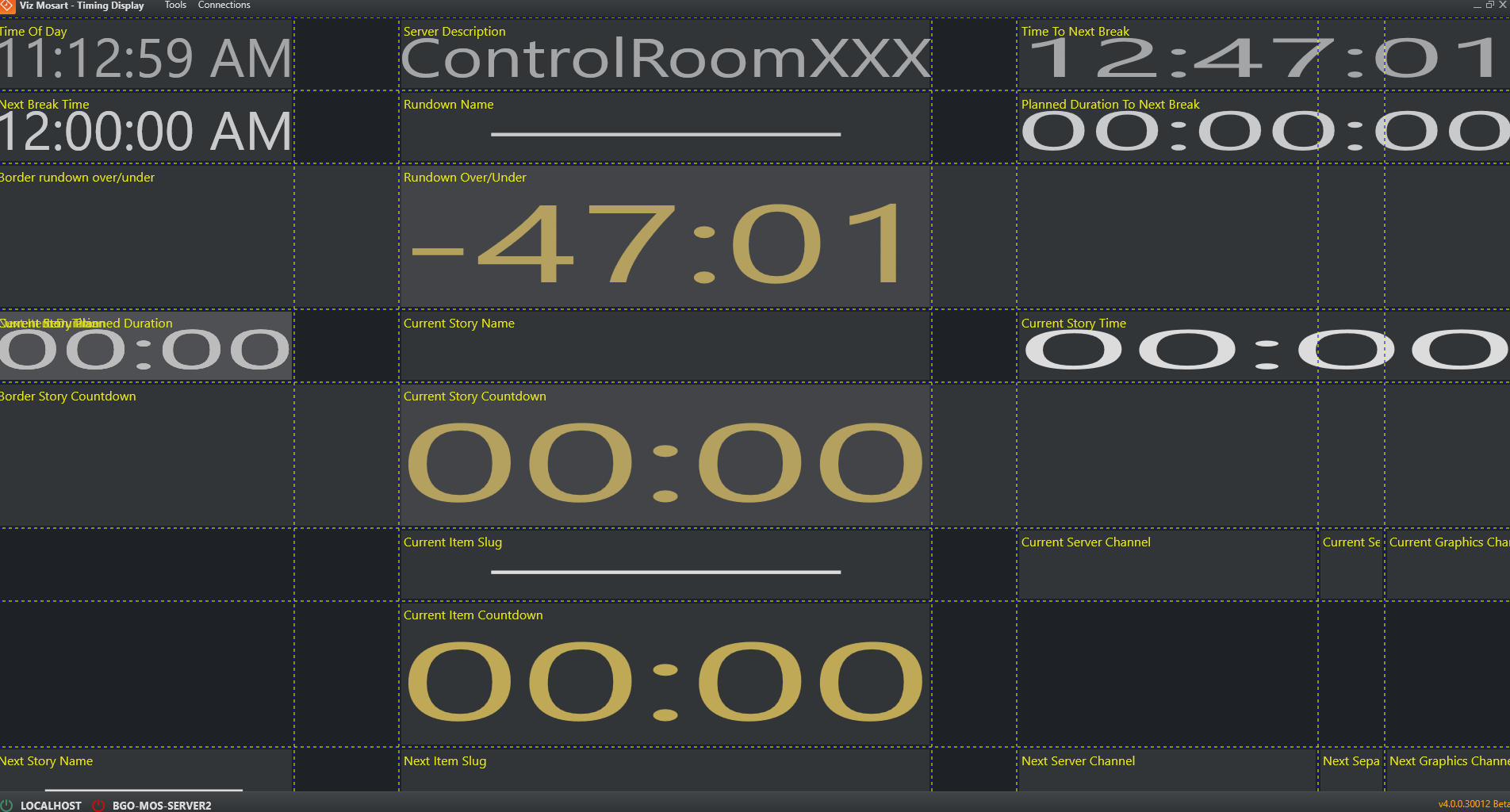 Selecting Timing Display panels
Each panel is selectable from a dropdown list.
Right-click > Show

Audio Countdown
The Timing Display also has a customizable audio countdown utility.
Can be connected to an in house intercom system or a direct monitor speaker in the control room or studio floor.

Can be enabled to count on certain events.

Viz Mosart provides an English voice set for use with the Timing Display.
You may decide to localize the voice set by recording your own.