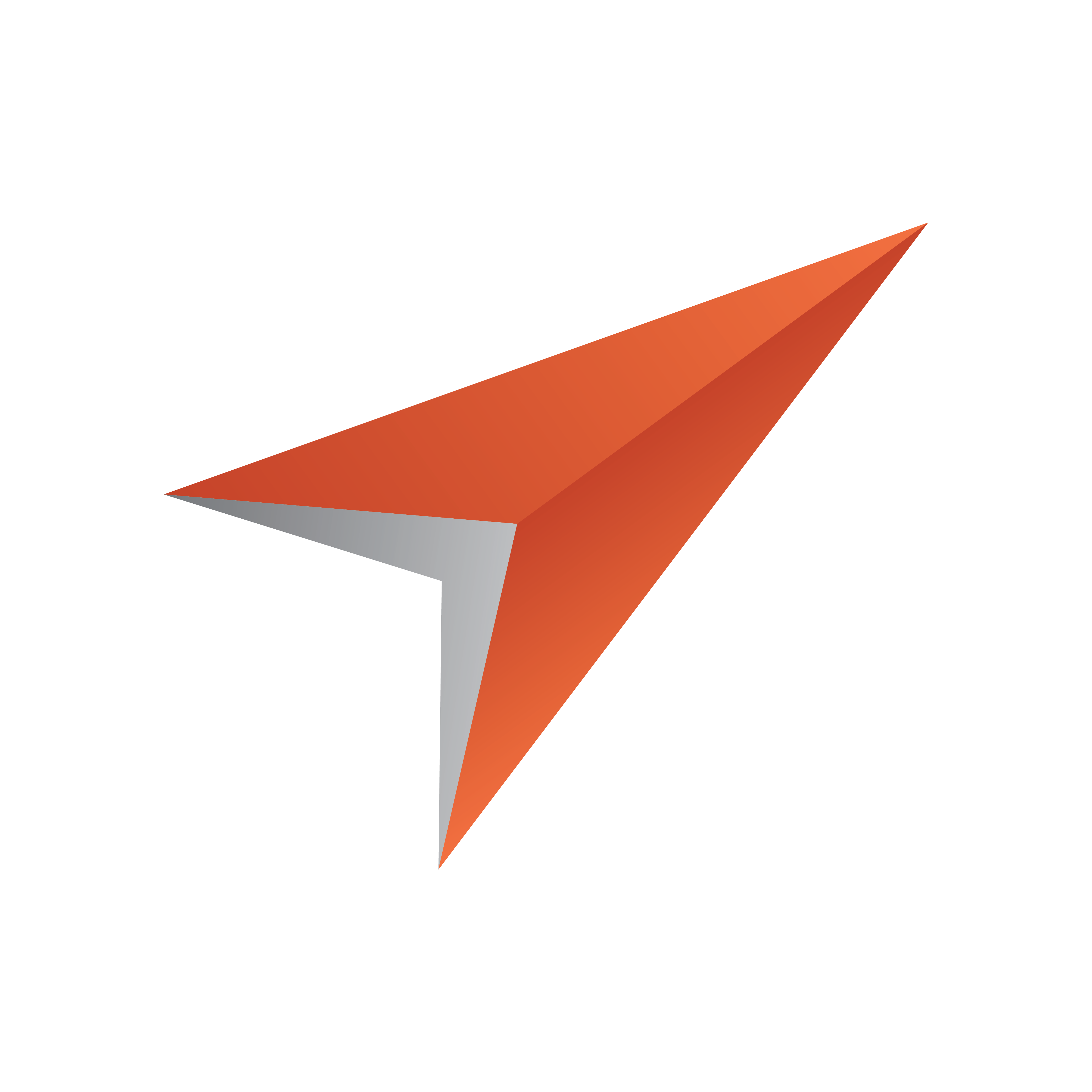 Viz Pilot User Guide
Version 8.0 | Published May 30, 2017 ©
How do I open the playlist window?
Start Director

Click the Playlists Panel

Double-click a playlist item.

The item opens in the playlist window.
Areas of the Playlist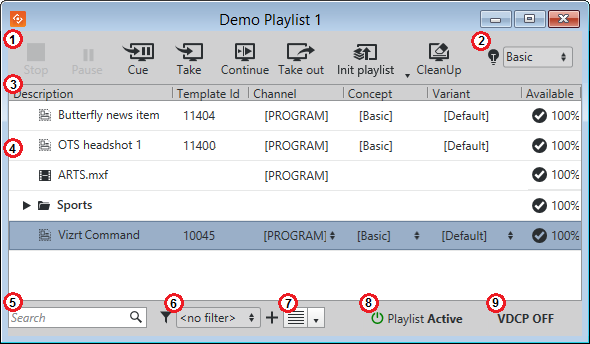 Concept selection

The Playlist Pane displays all items and groups in the playlist. See also Using the Playlist.

Playlist Search field

Playlist Status indicates the current playlist status. Clicking it activates/deactivates the playlist.

The VDCP button indicates the current VDCP status. Clicking it opens the Video Disk Control Protocol (VDCP Tab) where you can configure VDCP parameters as well as stop or start the VDCP handler.

Note: An additional status bar is also displayed at the bottom of the window for MOS Playlists.